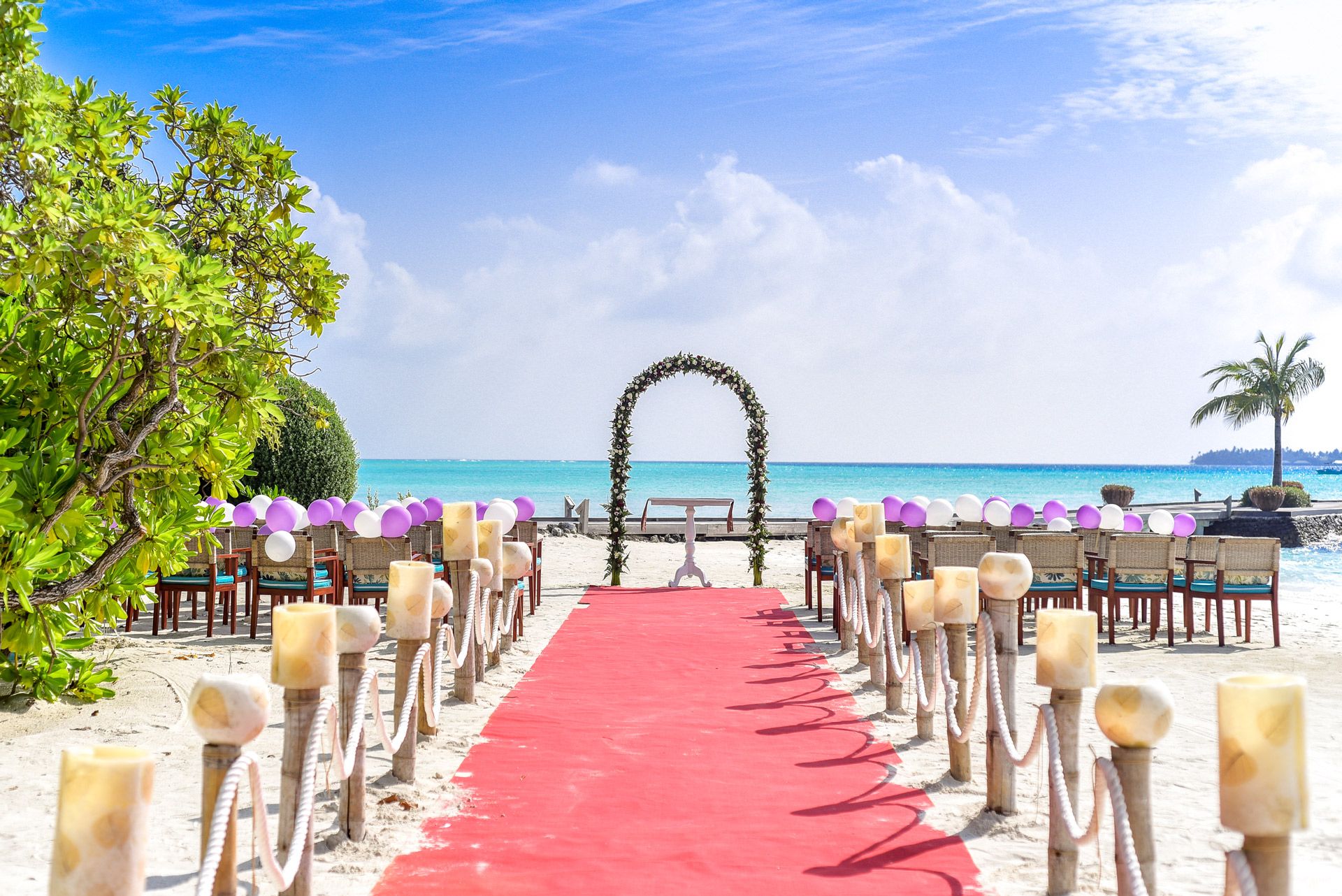 A wedding is something that most females dream about for their entire life. There are so many details to dream weddings – it can take years of thinking and planning, reconsidering certain details. What kind of dress should you wear? Should it be a large wedding or an intimate wedding with just family and friends? What time of year should the wedding be? And finally, deciding on a location.
How about the beach? Sanctified Decision offers beach wedding services in beautiful Panama City Beach, Florida. There is nothing like having a beautiful wedding on a white-sand Gulf Coast beach at sunset. Our team will handle several services, depending on your wedding package, in order to make your dream wedding come true. Panama City Beach is the perfect place to add a sand ceremony, dove release, or other enhancements to your vows, as well.
Beach weddings can be tricky, though. We've compiled a small list of important things to check off
to ensure your wedding will go as smoothly as possible.
The time of day – If you want a sunrise or sunset beach wedding, you or your wedding planner will need to keep an eye on news sources to ensure the ceremony goes on at the time planned. Sunrise or sunset times of day tend to be better for ceremonies, as it is slightly cooler than the middle of the day in the Florida heat! Beach crowds tend to be less during sunrise than sunset, so keep that in mind as you consider crowd control.
Attire – The couple's attire will set the tone for the overall wedding & guests. If you have formal wear for your beach wedding it is absolutely acceptable to be barefoot while strutting the black-tie traditional clothing. Whether you choose to select a long flowing dress or khaki shorts and a white shirt, comfort is the keyword to keep in mind for you and the guests.
Decorations – Do you want an arch to be married under? What sort of flowers do you want to go with your theme? Do you need to rent chairs for your wedding/how many do you need? Also, you will want to ensure that the wedding area is easily noticed by guests and easy for them to access. If you have friends or family that use a wheelchair, you may also consider having special accommodations for those people to be a part of your big day.
Feeling overwhelmed? Sanctified Decision is partnered with Dreamgate Events for expert wedding planning services. Creating the ideal wedding for you is not work to us but rather a passion to put the magic in your wedding day.
If you would like further information about beach weddings please feel free to contact us. Be sure to check back for more wedding tips with Sanctified Decision.