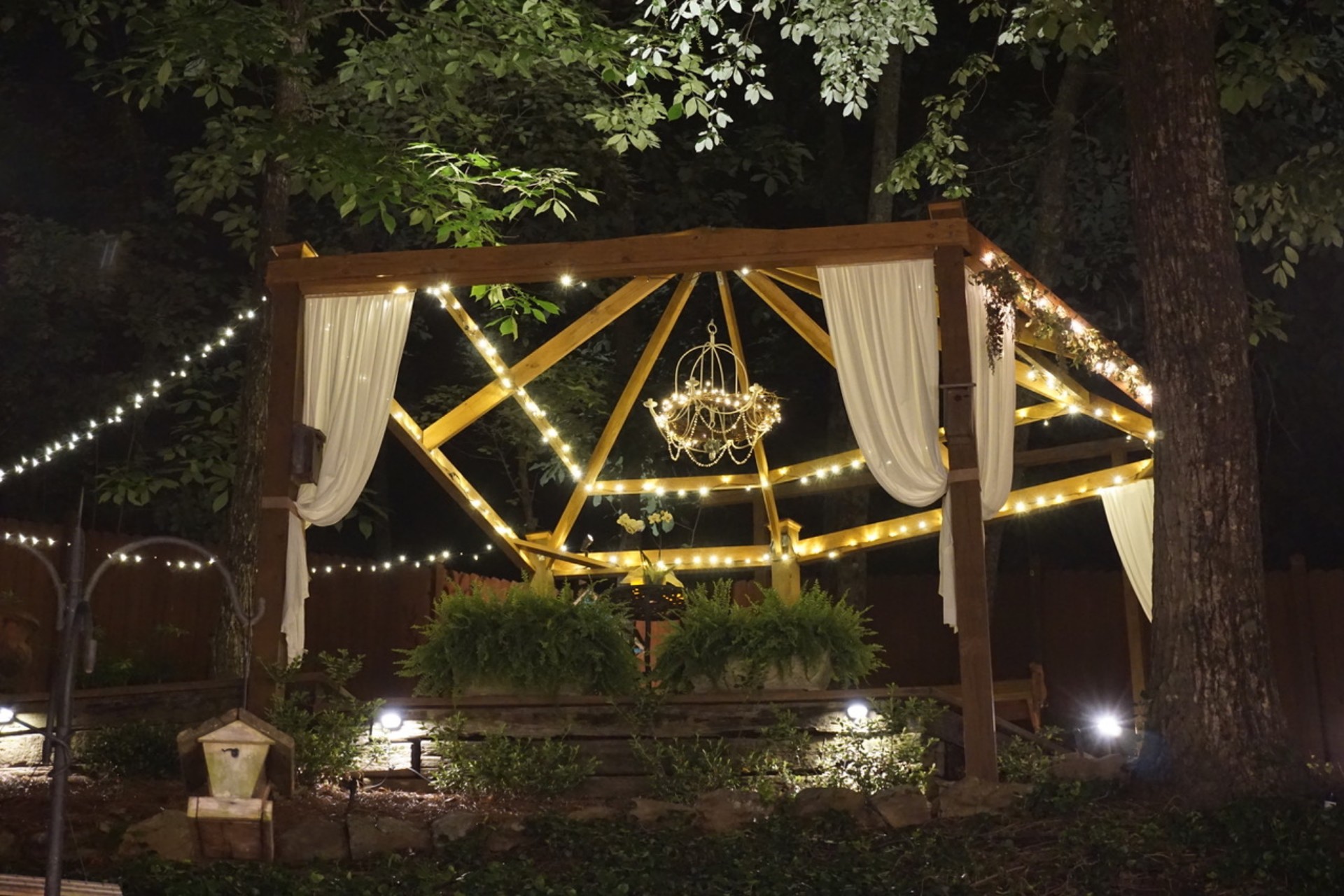 Do you just "know" you want an outdoor wedding with catering and wine, perhaps a small cake? There is a new venue in Birmingham, AL, called The Petite Wedding Venue, that incorporates as much bang for your buck as possible! 2018 is all about Petite Weddings, typically consisting of 30 people or fewer attending the ceremony. A more intimate wedding can allow yourself and your groom to focus on what is important — your love.
The Petite Wedding Venue is nestled in a cozy, beautifully landscaped garden, including stairs that lead up to a gazebo decorated with fairy lights and flowing white drapery. This venue is perfect for those looking for classy and simple, with a natural element. There are two packages that are available for all-inclusive weddings, starting at a budget-friendly price of only $1500! In addition to these packages, you are able to choose unique enhancements to add to your ceremony for an additional cost.
This venue is not only for weddings! Looking for a ladies' luncheon? The patio area of this venue provides adequate seating arrangements for events such as receptions, anniversaries, bridal showers, and more. The Petite Wedding Venue uses a very select list of caterers in Birmingham, AL, that can be customized to suit your tastes and your budget.
We hope you are as excited as we are about The Petite Wedding Venue! If you have any questions, please contact us any time for more information.