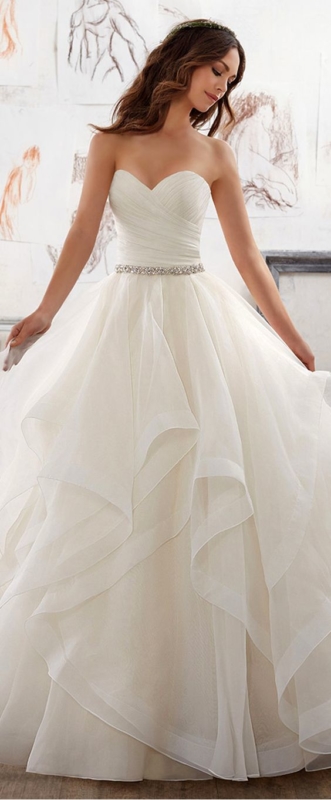 You dreamt of your wedding dress since you were a little girl. You browsed through magazines, created inspiration boards, pinned on Pinterest. You may have tried on many wedding dresses, or maybe you just knew after trying on just one.
Some women travel great lengths to find the perfect dress. Some are custom made. Some are classic; some are dramatic; and some are simple…. Some are very expensive. Okay, most are! Nonetheless, you found it! The one… not just the man. But THE dress.
You don it on that perfect day. That one day. This one dress. You wear it just once. After months of preparing, dreaming, the day is done. Now all you have are memories and gorgeous pictures to remind you.
What do you do with the dress after the cake has been cut and the sparklers lit?
Here are My Top 4 Tips for Recycling or Repurposing Your Dress: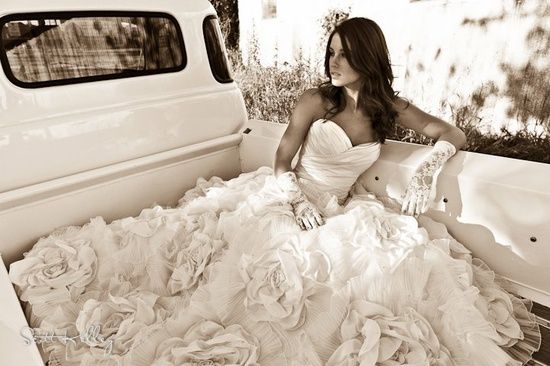 1. Sell it! Recycled Bride is a marketplace for all things bridal. The site works just as well for buyers as it does for sellers. Pre-Owned Wedding Dresses and WoreItOnce are also sites where you can sell and buy previously used dresses.
2. Give it Away – Of course, earning some extra cash is a wonderful perk, but what if you could help a great cause by donating? Brides Again Breast Cancer is a non-profit organization where proceeds go toward granting a wish to a woman with breast cancer. Your donation is tax-deductible.
3. Look at it Differently –  If you don't think you can part without your dress, contact your favorite photographer and get creative! Have a photo session of you in the dress in a more relaxed environment. Maybe it's at the beach or in the woods. No need to worry if you'll get it dirty or wet because you'll never wear it again.
4. Recycle it- Selling a dress can be difficult if it is custom made or looks worn. Wedding dresses can be recycle in a variety of ways. A program called NICU Helping Hands recycles wedding dresses by turning them into garments for families who lost an infant shortly after birth. Or, make an infant blanket for that new baby that is arriving to your family.
If you want to recycle it yourself, get extra crafty and create various items like pillows or a table cloth.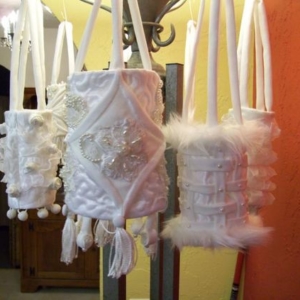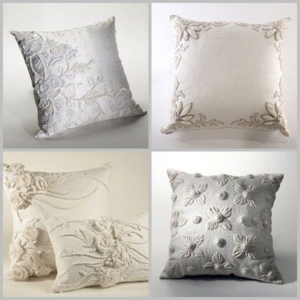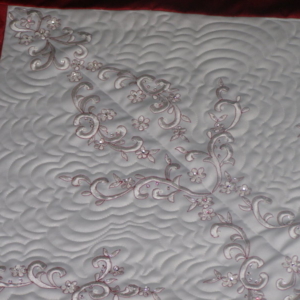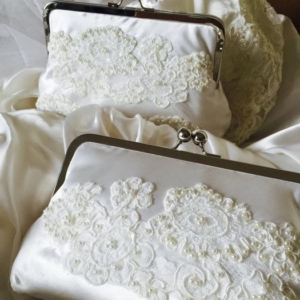 Whether it's earning a little extra cash, donating to a worthy cause or repurposing it, there are many ways to put that perfect wedding dress to good use. And all that searching and dreaming paid off in more ways than one! Be sure to visit Sanctified Decision on Pinterest – my Board on Pinterest – Recycled Wedding Dress