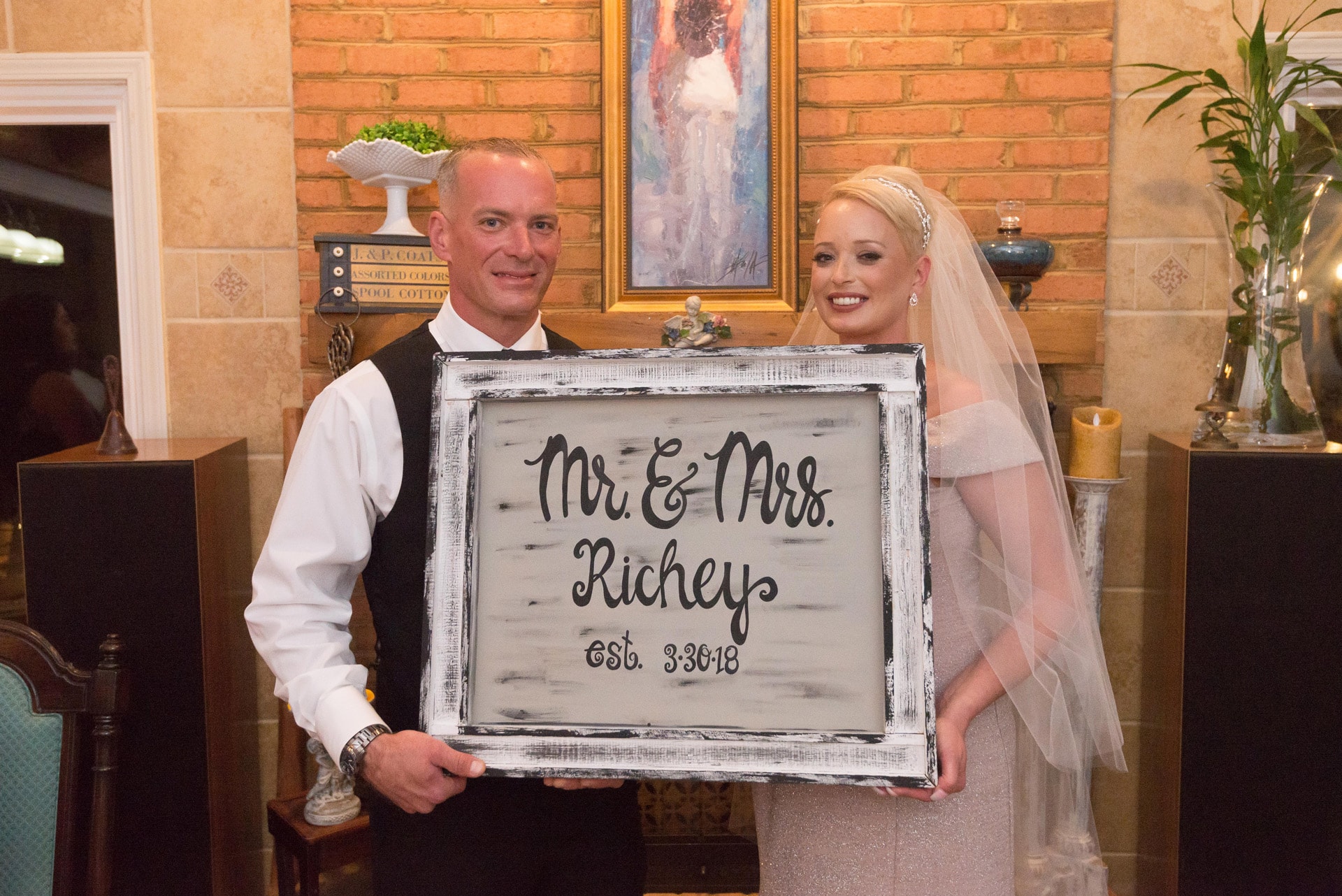 Nestled in Bluff Park under the night sky and twinkling lights, Stacey Thornton and her groom Joshua Richey made a vow to spend the rest of their lives together. The scene was intimate and a part of my new addition called Petite Weddings.
Debbie Navez of Dreamgate Events was the wedding planner, and I alongside her helped to conduct this small ceremony consisting of special details. The bride and groom's only obligation was to arrive rested and ready for their big day. We took care of the rest.
Stacey walked the lit path to her groom to the song "Amazed" by Longstar. As the officiant, I found it a pleasure to perform this one in particular as I was involved in more ways than one – from assisting Stacey in picking out her dress to creating the bouquet.
One of Stacey's favorite details of the day was her gown:
"I had such a great experience at David's Bridal. I found my dress on day one. My consultant Leanna B. was amazing and so helpful. Donna with Sanctified Decisions and I walked in with no appointment. They took care of us immediately. I told Leanna what kind of dress I was looking for and she went to work. I've never been to a place where I felt like I was number one. She made me feel so special. I found my perfect dress on day one and got to ring the bell because I said yes to the dress. Leanna also got the perfect accessories to go with my dress and vail. She did a wonderful job and I am so happy with the help I received at David's Bridal. I highly recommend David's Bridal for any bride."
And she couldn't have been more stunning on her special day. The off-the-shoulder, silver A-line dress sparkled brighter than the stars that night.
The couple and guests enjoyed the catering of Cake Art in Pelham, AL. The menu was a delicious Italian dish of Chicken Parmigiana, roasted red potatoes, salad and bread.
Each detail was handled with great care, and I believe the bride was happy was the result: "It was the most memorable wedding I could have ever asked for!" said Stacey.
Details of the Day:
Nails: Glamorous Nails in Winfield, AL
Colors: Grey and pink
Florist: Donna Hearn
Wedding Dress: David's Bridal
Hair & Makeup: HM Hair & Makeup (@HMhairandmakeup)
Photographer: Ron Abernethy
Wedding Planner: Debbie Navez of Dreamgate Events